Initiatives
We have launched our own initiatives to fill gaps in conservation work and build lasting relationships. These core ocean conservation initiatives provide leading contributions to the global ocean conservation dialogue on the topics of ocean acidification, ocean literacy, blue carbon, and plastic pollution.
Community Ocean Engagement
---
Blue Resilience Initiative
We rally private investors, nonprofit organizations, and government actors to restore and protect coastal ecosystems that increase our climate resilience, reduce pollution, and promote a sustainable blue economy.
Community Ocean Engagement Global Initiative
We support the development of marine education community leaders and empower students of all ages to translate ocean literacy into conservation action around the world.
Ocean Science Equity Initiative
Our ocean is changing faster than ever before. We ensure that all countries and communities can monitor and respond to these changing ocean conditions – not just those with the most resources. 
Plastics Initiative
We work to influence sustainable production and consumption of plastics, to achieve a truly circular economy. We believe this begins with prioritizing materials and product design to protect human and environmental health.
---
Recent
Launched at the 78th session of the UN General Assembly (UNGA 78), the End Plastic Pollution International Collaborative (#EPPIC_Plastics) is a $14.5 million USD, multiyear public-private partnership, hosted by IUCN …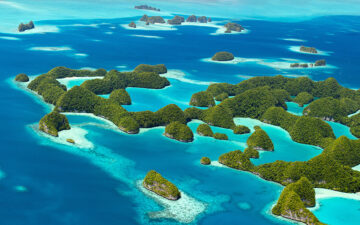 TOF is seeking a local coordinator for a project to advance ocean observing capacity in the Federated States of Micronesia.
The Ocean Foundation, with support from National Geographic, collaborated with a group of eight young professionals (ages 18 to 26) from seven different countries to develop a Youth Ocean Action Toolkit.