Investing in Ocean Health
Since the dawn of international trade, the ocean has been open for business. And as the pressure for economic development offshore continues to grow, the ocean conservation community has continually given voice to the ocean habitats and species affected by destructive business behavior. We work with partners in both the public investment and private equity arenas to restore ocean health and abundance.
Launching the Rockefeller Credit Suisse Ocean Engagement Strategy
Facilitating Philanthropic Funding
At The Ocean Foundation, we use our knowledge about the top threats to ocean health to inform both the philanthropic community and asset managers – as they make decisions about growing portfolios for both grantmaking and investment respectively. We: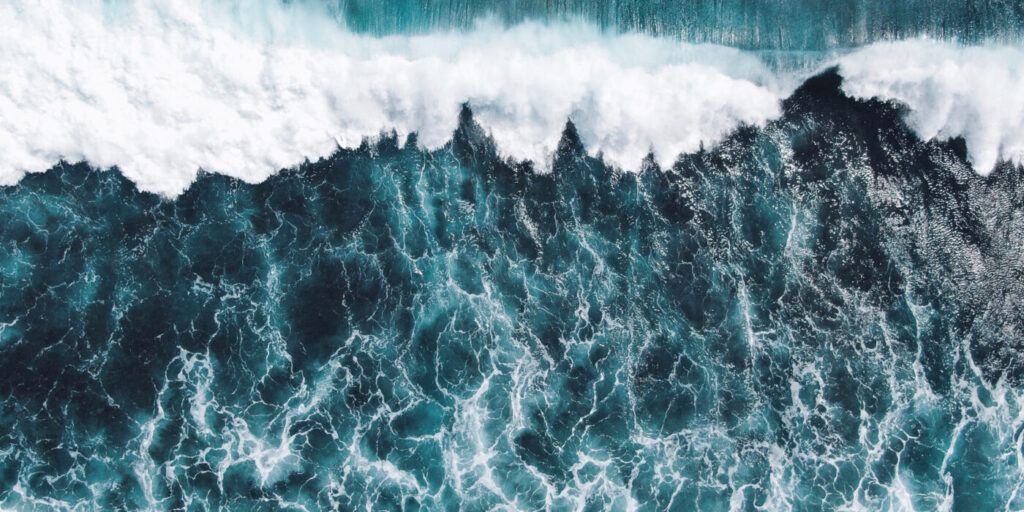 Facilitate new levels of ocean conservation philanthropy by advising individual philanthropists and foundations on ocean-related allocations, to connect their donor's motivations with the issues they care most about. We provide confidential, behind-the-scenes advising services to existing and new foundations who are interested in initiating or deepening their coastal and ocean portfolios.
Provide ocean-related investment screening and due diligence services to public equity asset managers, and other financial entities who are interested in expert screening of companies regarding the potential impacts of their activities on the ocean, while at the same time generating alpha.
Engage the private sector to encourage ocean-positive business activities that are collaborative and regenerative, enable environmental and climate resilience, integrate into local economies, and generate economic benefits and social inclusion of communities and Indigenous Peoples.
Advise on private equity investment in ocean-positive businesses, including blue tech and innovative approaches to addressing ocean challenges.
---
Rockefeller Climate Solutions Strategy
The Ocean Foundation has collaborated with Rockefeller Asset Management since 2011 on the Rockefeller Climate Solutions Strategy (formerly the Rockefeller Ocean Strategy), to provide specialized insight and research on marine trends, risks, and opportunities, as well as analysis of coastal and ocean conservation initiatives. Applying this research alongside its internal asset management capabilities, Rockefeller Asset Management's experienced investment team identifies a portfolio of public companies whose products and services seek to meet the present and future needs of a healthy human relationship with the ocean, among other environmentally focused themes. In 2020, the strategy was launched as a 40-Act mutual fund, available to a broad audience of potential investors.
Rockefeller Credit Suisse Ocean Engagement Strategy
The Ocean Foundation collaborated with Credit Suisse and Rockefeller Asset Management in 2020 on the launch of the Rockefeller Credit Suisse Ocean Engagement Strategy — meeting the increasing demand from institutional and private investors to invest in the Blue Economy. The strategy will invest in companies believed to be receptive to changing their behavior and improving their relationship with the ocean. The portfolio management team seeks to engage in conversations with their management to pursue transformative change in behavior, practices, products, conditions, and/or understanding that would a) improve ocean health; b) improve corporate efficiency, financial performance, and public relations; and c) increase shareholder value.
---
Highlighting Examples of Successful Shareholder Engagement
Nippon Yusen Kaisha
Nippon Yusen Kaisha (NYK), based in Japan, is one of the largest marine transportation and logistics companies in the world. From an ocean health standpoint, its biggest material issues are greenhouse gas emissions from its ships and improper ship disposal, which leads to marine pollution. The Ocean Foundation held multiple conversations with NYK about its commitments to improve its shipbreaking and recycling practices. To support these commitments, TOF worked with Maersk, a leader in responsible shipbreaking practices and founder of the Ship Recycling Transparency Initiative (SBTI).
In November 2020, the investment advisor to NYK wrote a letter suggesting the company publicly communicate its support for forthcoming shipping regulations, disclose actions being taken to support compliance, and join the SBTI. In January 2021, NYK responded that the company would publicly support the Hong Kong Convention and new regulations on its website. Alongside the Japanese government, the Hong Kong Convention partners with private companies to help reach higher social and environmental standards.
In February 2021, NYK published its support for these shipping standards, along with a commitment to visit shipyards to ensure compliance and plans to conduct a formal inventory of hazardous materials used in ship production. In April 2021, NYK also published a comprehensive report on its Social, Environmental and Governance (ESG) portfolio, which includes a Science-Based Target certified commitment to phase out greenhouse gas emissions – including a 30% reduction in energy intensity by 2030 and a 50% reduction in energy intensity by 2050 – with an action plan of how this will be achieved. In May 2021, NYK announced it is officially joining the SBTI, a major achievement as the first Japanese shipping company to join the initiative to date.
"…if we cannot set out a clear road map for addressing environmental issues, the continuation of our business will become more challenging."

Hitoshi Nagasawa | President and CEO, NYK
---
Additional Affiliations
UNEP Sustainable Blue Economy Finance Initiative
Serve as advisor to the UNEP Sustainable Blue Economy Finance Initiative, informing reports such as:
Turning the Tide: How to Finance a Sustainable Ocean Recovery: This seminal guidance is a market-first practical toolkit for financial institutions to pivot their activities towards financing a sustainable blue economy. Designed for banks, insurers and investors, the guidance outlines how to avoid and mitigate environmental and social risks and impacts, as well as highlighting opportunities, when providing capital to companies or projects within the blue economy.
Harmful Marine Extractives: This briefing paper on dredging provides a practical, working resource for financial institutions to understand the risks and impacts of financing non-renewable marine extractives and to accelerate the transition away from unsustainable economic activity harming the ocean.
Green Swans Partners
We serve as an Alliance Partner to Green Swans Partners (GSP) by advising on ocean thematic investing. Established in 2020, GSP is a venture builder focused on generating wealth and planetary health. GSP invests its time, talent, and capital in ventures that meet a critical industry need while making a positive impact on the environment.
Recent
The Ocean Foundation and SustainaMetrix developed a story map that shows the current depth and importance of the blue economy to America.