What do you
want to do
for the ocean?
As the only community foundation for the ocean, we're dedicated to reversing the trend of destruction of ocean environments around the world.
Support Our Projects
View our Fiscal Sponsorship Program
Stay Up to Date
SIGN Up for our newsletters
Learn From Ocean Experts
SEE our conservation initiatives
WHAT IT MEANS TO BE A COMMUNITY FOUNDATION
Our focus is the ocean. And our community is every one of us who depends on it.
The ocean transcends all geographic boundaries, is responsible for producing at least every second breath we take, and covers 71% of the earth's surface. For nearly 20 years now, we've strived to bridge a philanthropy gap – which has historically given the ocean only 7% of environmental grantmaking, and ultimately, less than 1% of all philanthropy – to support the communities that need this funding for marine science and conservation the most. We were founded to help change this less-than-favorable ratio.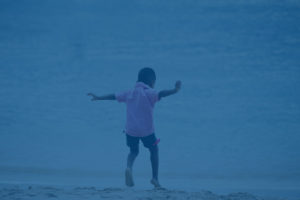 OUR CONSERVATION INITIATIVES
We have launched our own initiatives to fill gaps in conservation work and build lasting relationships. These core initiatives provide leading contributions to the global ocean conservation dialogue on the topics of ocean acidification, ocean literacy, blue carbon, and plastic pollution.
The Latest
Companies operating under a variety of names are illegally using the Sea Turtle Conservancy's turtle tracking maps to sell products.
We asked our staff, as part of our ocean community, to tell us their favorite memories of the ocean – and why they are working to make it a healthy place for all life on earth.
The Government of Cuba and TOF signed a Memorandum of Understanding today, marking the first time the Government of Cuba has signed a MoU with a non-governmental organization in the United States. 
Our Impact On the Ocean
FOLLOW US