Ocean Science Equity Initiative
---
As our blue planet changes faster than ever before, a community's ability to monitor and understand the ocean is inextricably linked to their well being. But currently, the physical, human, and financial infrastructure to conduct this science is inequitably distributed across the world.
 Our Ocean Science Equity Initiative works to ensure all countries and communities can monitor and respond to these changing ocean conditions – not just those with the most resources. 
By funding local experts, establishing regional centers of excellence, co-designing and deploying low-cost equipment, supporting training, and advancing discussions on equity at international scales, Ocean Science Equity aims to address the systemic and root causes of inequitable access to ocean science capacity.
---
Our Philosophy
Ocean Science Equity is required for climate resilience and prosperity.
An inequitable status quo is unacceptable.
Right now, the majority of coastal communities lack the ability to monitor and understand their own waters. And, where local and indigenous knowledge exists, it's often devalued and disregarded. Without local data from many of the places we expect to be most vulnerable to a changing ocean, the stories being told don't reflect reality. And policy decisions don't prioritize the needs of the most vulnerable. International reports that guide policy decisions through things like the Paris Agreement or the High Seas Treaty often don't include data from low income regions, which obscures the fact that these regions are often most at risk.
Science sovereignty – where local leaders have the tools and are valued as experts – is key.
Researchers in well-resourced countries may take for granted stable electricity to power their instruments, large research vessels to set out on field studies, and well-stocked equipment stores available to pursue new ideas, but scientists in other regions often have to find workarounds to conduct their projects without access to such resources. Scientists working in these regions are incredible: They have the expertise to advance our world's understanding of the ocean. We believe helping them get the tools they need is critical to ensuring a livable planet and a healthy ocean for everyone.
Our Approach
We focus on lessening technical, administrative, and financial burdens for local partners. The goal is to ensure locally led and sustained ocean science activities that contribute to pressing ocean issues. We adhere to the following principles to provide a variety of models of support:
Step back: Let local voices lead.
Money is power: Transfer money to transfer capacity.
Meet needs: Fill technical and administrative gaps.
Be the bridge: Elevate unheard voices and connect partners.
Photo Credit: Adrien Lauranceau-Moineau/The Pacific Community
Technical Training
Laboratory and field Trainings:
We coordinate and lead multi-week hands-on trainings for scientists. These trainings, which include lectures, lab-based and field-based work, are designed to launch participants into leading their own research.
Photo Credit: Azaria Pickering/The Pacific Community
Multi-lingual Online training guides:
We create written guides and videos in multiple languages to ensure that our training materials reach those who can't attend an in-person meeting. These guides include our video series on how to use the GOA-ON in a Box kit.
Online Courses:
Partnering with the OceanTeacher Global Academy, we're able to provide multi-week online courses to expand access to ocean science learning opportunities. These online courses include recorded lectures, reading materials, live seminars, study sessions, and quizzes.
On call troubleshooting
We are on call for our partners to help them with specific needs. If a piece of equipment breaks or data processing hits a bump we schedule remote conference calls to go step by step through challenges and identify solutions.
Equipment Design and Delivery
Co-Design of New Low-cost sensors and Systems:
Listening to locally defined needs, we work with technology developers and academic researchers to create new and lower cost systems for ocean science. For example, we developed the GOA-ON in a Box kit, which reduced the cost of monitoring ocean acidification by 90% and has served as a model for effective low cost ocean science. We have also led the development of new sensors, such as the pCO2 to Go, to meet specific community needs.
Coaching on Choosing the Right Equipment to Meet a Research Goal:
Every research question requires different scientific equipment. We work with partners to help them determine what equipment is most effective given their specific research questions as well as their existing infrastructure, capacity, and budget.
Photo Credit: Azaria Pickering, SPC
Procurement, shipping, and customs clearance:
Many specialized pieces of ocean science equipment are not available for purchase locally by our partners. We step in to coordinate complex procurement, often sourcing more than 100 individual items from more than 25 vendors. We handle the packaging, shipping, and customs clearance of that equipment to ensure it gets to its end user. Our success has led us to be frequently hired by other entities to help them get their equipment where it needs to be.
Strategic Policy Advice
Assisting countries with designing place-based legislation for climate and ocean change:
We have provided strategic support to legislators and executive offices all over the world as they endeavor to create place-based legal tools to adapt to a changing ocean
Providing model legislation and legal analysis:
We summarize best practices for advancing legislation and policy to build resilience to climate and ocean change. We also create template legal frameworks that we work with partners to adapt to their local legal systems and conditions.
Community Leadership
Driving critical discussions at key fora:
When voices are missing from a discussion we bring it up. We push governing bodies and groups to address issues of inequity in ocean science, either by voicing our concerns during proceedings or hosting specific side events. We then work with those groups to design better, inclusive practices.
Serving as the bridge between large funders and Local partners:
We are seen as experts in enabling effective ocean science capacity development. As such, we serve as a key implementing partner for large funding agencies who want to be sure that their dollars are meeting local needs.
Direct Financial Support
Travel scholarships:
We directly fund scientists and partners to attend key international and regional conferences where, without support, their voices would be missing. Meetings where we have supported travel include:
UNFCCC Conference of the Parties
The Ocean in a High CO2 World Symposium
The UN Ocean Conference
The Ocean Sciences Meeting
Mentor Scholarships:
We support direct mentorship programs and provide financing to enable specific training activities. Along with NOAA, we have served as the funder and administrator of the Pier2Peer Scholarship through GOA-ON and are launching a new Women in Ocean Science Fellowship program focused in the Pacific Islands.
Photo Credit: Natalie del Carmen Bravo Senmache
Research Grants:
In addition to providing scientific equipment, we provide research grants to support staff time spent on conducting ocean monitoring and research.
ReGIONAL COORDINATION Grants:
We have helped establish regional training centers by funding local staff at national and regional institutions. We focus funding on early career researchers who can play a large role in coordinating regional activities while also advancing their own careers. Examples include our work establishing the Pacific Islands Ocean Acidification Centre in Suva, Fiji and supporting ocean acidification coordination in West Africa.
---
Our Work
Why We Help People Monitor
Ocean science helps sustain resilient economies and communities, particularly in the face of ocean and climate change. We're seeking to support more successful ocean conservation efforts worldwide – by combating the unequal distribution of ocean science capacity.
What We Help People Monitor
How We Help People Monitor
We strive for every country to have a robust monitoring and mitigation strategy.
Ocean Science Equity focuses on bridging what we call the technical chasm – the gap between what wealthy labs use for ocean science and what is practical and usable on the ground in regions without significant resources. We bridge this chasm by providing direct technical training, both in person and online, procuring and shipping essential monitoring equipment that can be impossible to obtain locally, and creating new tools and technologies to meet local needs. For example, we connect local communities and experts to design affordable, open-source technology and facilitate the delivery of equipment, gear, and spare parts needed to keep equipment functioning.
The Bigger Picture
Achieving equitable distribution of ocean science capacity will require meaningful change and meaningful investment. We are committed to both advocating for these changes and investments and implementing key programs. We've gained the trust of our local scientific partners to help them meet their goals and we are honored to play this part. We intend to expand our technical and financial offerings as we continue to build and grow our Initiative.
Resources
Recent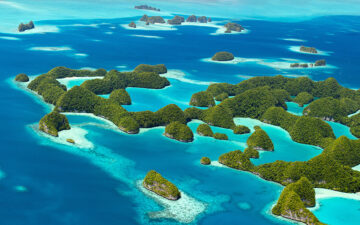 TOF is seeking a local coordinator for a project to advance ocean observing capacity in the Federated States of Micronesia.
TOF is seeking an individual to serve as the Local Fellowship Coordinator in the establishment and management of a Pacific Islands Women in Ocean Science Fellowship Program.
Applicants can receive the low-cost, high-quality ocean acidification measurement kit; hands-on training in Fiji; and research support.
RESEARCH
The ocean absorbs a significant portion of our carbon dioxide emissions, which is changing the chemistry of the ocean at an unprecedented rate in a process known as ocean acidification.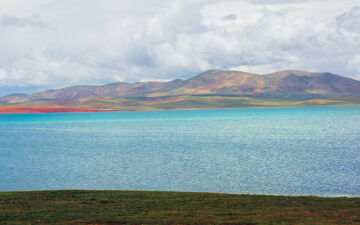 As concerns about climate change increase, the interrelationship between the ocean and climate change must be recognized, understood, and incorporated into governmental policies.
MORE LINKS
Ocean Acidification | Capacity Building | Ocean Science Diplomacy | Supporting Island Communities
Networks, Coalitions and Collaboratives | Equipping Scientists and Communities | Feature Collaboratives: West African Region
RELATED SUSTAINABLE DEVELOPMENT GOALS