Diversity, Equity, Inclusion & Justice
We at The Ocean Foundation acknowledge where disparities in diversity and equitable opportunities and practices exist in marine conservation today and are striving to do our part to address them. Whether it means directly instituting changes or working with our friends and peers in the marine conservation community to institute these changes, we're striving to make our community more equitable, more diverse, more inclusive, and more just at every level.
At the Ocean Foundation, diversity, equity, inclusion and justice are core cross-cutting values. We established the formal Diversity, Equity, Inclusion and Justice (DEIJ) initiative to support TOF's leadership in the development and implementation of new policies and procedures to institutionalize these values in the organization's operations and the broader TOF community of advisors, project managers, and grantees. TOF's DEIJ initiative also promotes these core values to the marine conservation sector as a whole.
Overview
Marine conservation efforts cannot be effective if the solutions are designed without engaging all those who share in our collective responsibility to be good stewards of the ocean. The only way to do this is by proactively and deliberately engaging members of traditionally marginalized groups in decision making, and practicing equity in funding distribution and conservation approaches. How are we accomplishing that?
We're providing opportunities for future marine conservationists through our dedicated Marine Pathways Internship program

We're incorporating a Diversity, Equity, Inclusion and Justice lens into all facets of our conservation work to ensure our work promotes equitable practices, supports those who share similar values, and helps others embed those values in their work

We're using the platforms available to us to promote equitable practices in conservation approaches

We're participating in efforts to monitor and track Diversity, Equity, Inclusion and Justice activities in the sector through GuideStar and surveys from peer organizations

We're making every effort to ensure that our recruitment for the Board of Directors, the staff, and the Board of Advisors generates a pool of candidates who reflect our DEIJ goals.

We're striving to ensure that the staff, and board receive the types of training needed to deepen understanding and build capacity to address negative behaviors and promote inclusion.
Students learning about marine life with our project, Ocean Connectors. Photo Credit: Anna Mar, Ocean Connectors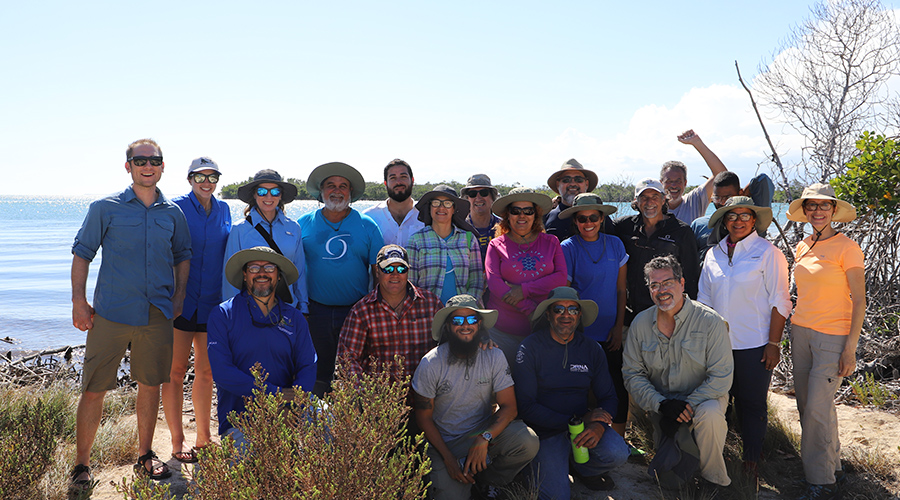 Scientists and TOF Staff from our Seagrass Planting and Restoration Workshop in Puerto Rico
Scientists monitor the pH of water at our Ocean Acidification Monitoring Workshop in Fiji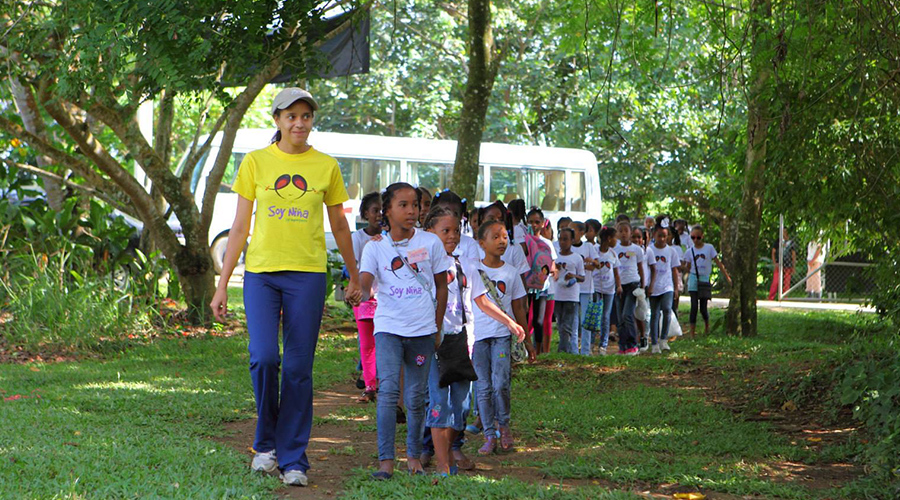 Kids and staff at our project, Fundación Tropicalia's camp for young girls. Photo Credit: Fundación Tropicalia
Scientists learn how to plant and restore seagrass at our workshop in Puerto Rico
Diving Deeper
What does Diversity, Equity, Inclusion and Justice actually mean?
As defined by The Independent Sector and D5 Coalition
Diversity – The spectrum of people's identities, cultures, experiences, belief systems, and viewpoints that encompasses the different characteristics that make one individual or group different from another.
Equity – Equal access to power and resources while identifying and eliminating barriers that could prevent access to participating and contributing to the leadership and processes of the organization.
Inclusion – Respecting and ensuring that all relevant experiences, communities, histories, and people are a part of communications, plans, and solutions to address conservation issues affecting our planet.
Justice – The principle that all people are entitled to equal protection of their environment and entitled to participate in and lead on decision making about environmental laws, regulations, and policies; and that all people should be empowered to create better environmental outcomes for their communities.
Why it's important
The Ocean Foundation's Diversity, Equity, Inclusion and Justice practices were established to address the lack of diversity in the marine conservation community and the lack of equitable practices in all facets of the sector; from funding distribution to conservation priorities.
Our DEIJ Committee includes representation from the Board, staff, and others outside the formal organization and reports to the President. The Committee's goal is to ensure that the DEIJ initiative and its underlying actions remain on track.
Our Promise for Diversity, Equity, Inclusion and Justice
On November 17, 2021, Green 2.0—an independent 501(c)(3) campaign to increase racial and ethnic diversity within the environmental movement—released its 5th annual report card on diversity in staff from non-profit organizations. We were honored to have provided our organization's data for this report, but we know we still have work to do. In the years to come, we will proactively work to close the gap internally and diversify our recruitment strategy.
---
Resources
Guest Blog
DRAWING STRENGTH FROM COMMUNITY WITH EDDIE LOVE
With Green 2.0's Deputy Director Adriane Alicea
Blog
Real and Raw Reflections:
Personal Experiences with D.E.I.J.
Blog
Standing In Solidarity:
A Universal Call to Action
Blog
Is There Hope?
My Capitol Hill Ocean Week Experience
Blog
Authentically Pursuing Diversity, Equity, and Inclusion:
The first step to changing the world.
Blog
Advancing Diversity, Equity, & Inclusion
at the SeaWeb Seafood Summit